The building on the corner of John Islip and Page Street on the site of the former Westminster Hospital has been provided with a completely new appearance. Already converted into an office building in 1999, it was extensively renovated between 2012 and 2013 for the well-known British fashion company Burberry. The floor space covering almost 12,000 m² was transformed into an inspiring, modern working environment. In this process, the floor area was increased by 8 percent and the existing glazed exterior facade below was replaced by an elegant masonry facade with small-scale glazed punched windows supplied by us on the main floors, an elemental ribbon facade on the recessed attic floors and a mullion and transom facade on the ground floor.
The aim of the facade renovation was to reintegrate the building into its historic surroundings. The new, elegant masonry facade with intricately patterned Danish handmade bricks and our filigree perforated steel windows have revitalised the building´s appearance. It now resembles the neighbouring Horseferry House, that is also used by Burberry. The project included a steel-framed extension at the very top of the roof, in addition to the removal and disposal of the existing facade and its replacement with modern brick and punched windows.
A 3,500 m² facade area with around 250 filigree perforated steel windows – frames in a dark bronze tone were provided for the large windows throughout the building. They were set back from the outside of the facade and are reminiscent of the qualities of early industrial buildings. In order to meet the modern requirements, we planned, manufactured and installed a special substructure that supports both the filigree steel windows and the brick facade. The new structural elements here were designed to be as light as possible to reduce the additional load on the frame. The very narrow elevation widths of the window elements and the small-scale glazing made the project a masterpiece of engineering. The clinker brick facade is punctuated with large, deep-set reveals and glazed openings that are defined by our dark bronze metal window frames.
© JCollingridge
© JCollingridge
© JCollingridge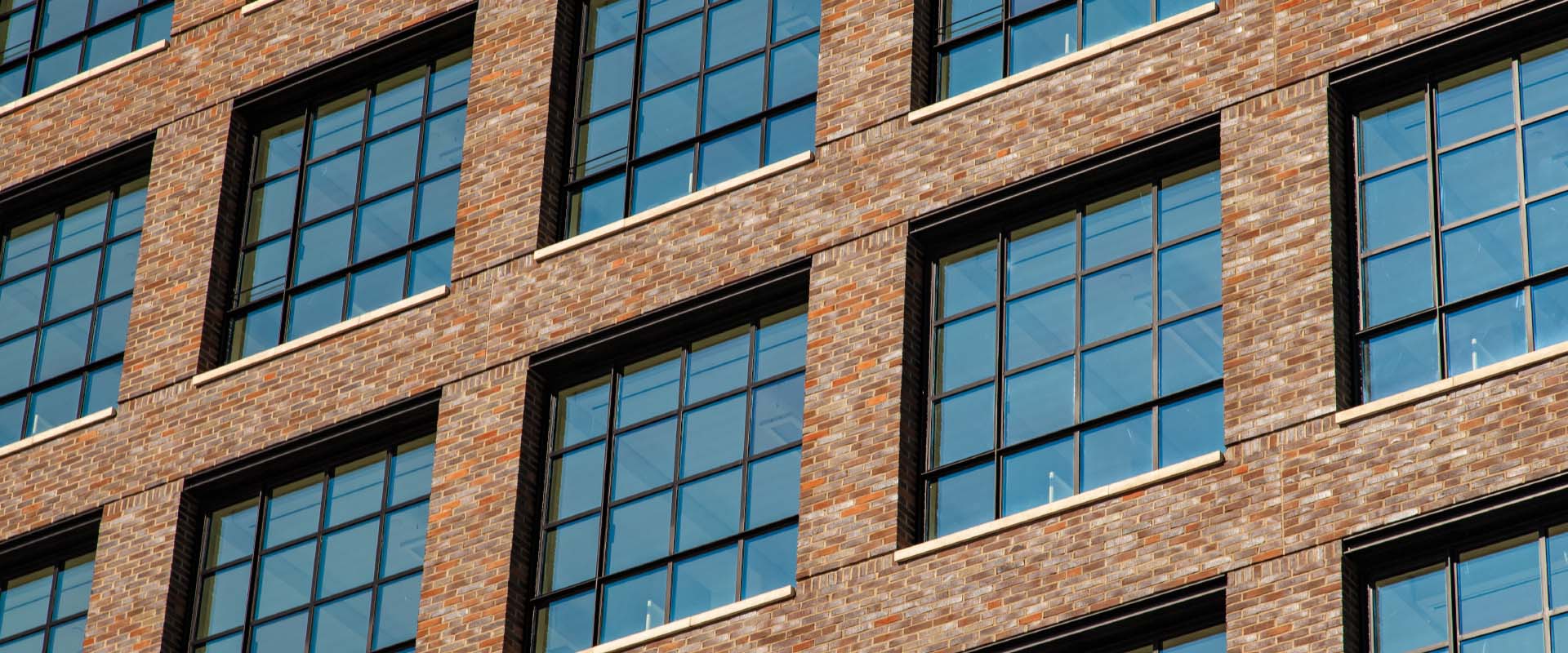 © JCollingridge
Project data
2012 – 2013
Project period
3,500 m²
Facade area
Architect
PLP Architekten (Design)
Veretec Ltd. (Executive)


Building contractor
Derwent London


Client
BAM Construction
CONSTRUCTION TYPE
Perforated windows
Mullion and transom facades
Load-bearing substructure
Steel windows
Elemental ribbon facade
PARTICIPATING COMPANIES
within the Schneider Group:
Radeburger Fensterbau GmbH
Schneider GB Ltd