The facade of a building is its face. Various technical aspects and quality criteria must be fulfilled to ensure it has an attractive appearance. In addition, economic efficiency, sustainability of the construction and the issue of safety play an important role in the successful implementation of a building project.
Expertise in facade construction
We are your competent partner for the planning, design, production and installation of individual facade and glass constructions. Our experience in the project business speaks for itself. We have completed hundreds of projects throughout Germany and Europe in recent decades – all are unique and some have achieved renown extending beyond Germany's borders.
The success of our company results from our ability to retain a complete overview and to provide our services with a high degree of added value, while maintaining the most uncompromising standards of quality and attention to detail possible. In constant cross-industry collaboration with experts such as architects, suppliers, specialist engineers and testing institutes, we work continuously to execute our orders perfectly throughout all the phases. Our clients' wishes spur us on to ever higher levels of performance.
Facade constructions, which we mainly
implement in various designs:
As well as more specialised facade constructions
that are subject to special demands:
Consultation and calculation of your project
We view ourselves as a partner of our clients. We assist architects, planners and builders in the precise realisation of their ideas. In order to be able to assess how the designs can be realised and optimised, our in-house specialists from the sales, costing and technology departments collaborate closely with external experts and material specialists with the aim of creating a reliable basis for quotations.
The focus here is upon the following aspects:
How can we realise the technical objectives in a professional manner?
Which materials are most suitable?
How can surfaces and colour concepts be realised?
What conditions and specifications must be observed, for instance thermal insulation, sound insulation, burglary protection, fire protection?
Which are the best solution options in terms of the design, performance, durability, economy, energy efficiency and installation?
In close cooperation with system suppliers and external specialist engineers, we also conduct technical feasibility studies and pre-planning support work (such as static pre-dimensioning).
In doing so, we constantly check the cost efficiency as well as the practical feasibility of the design solutions, based on our extensive expertise, on both a business and technical level.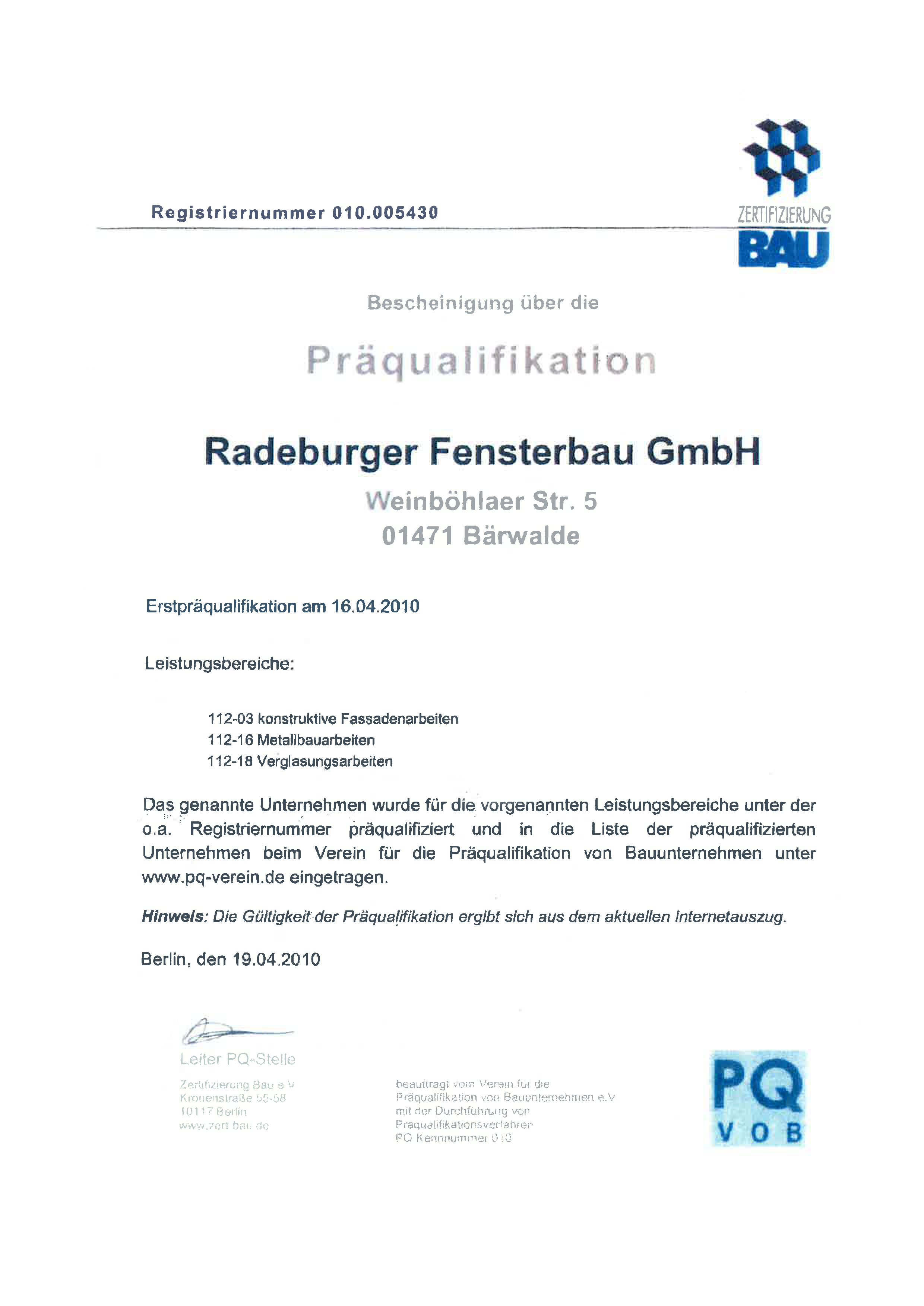 RF Prequalification 2010
Qualified – certified
In our dynamic industry, it is always important to stay on the ball. Therefore, we undergo annual prequalifications, which confirm the suitability of Radeburger Fensterbau GmbH as a bidder in public tenders for constructive facade work, metal construction work and glazing work.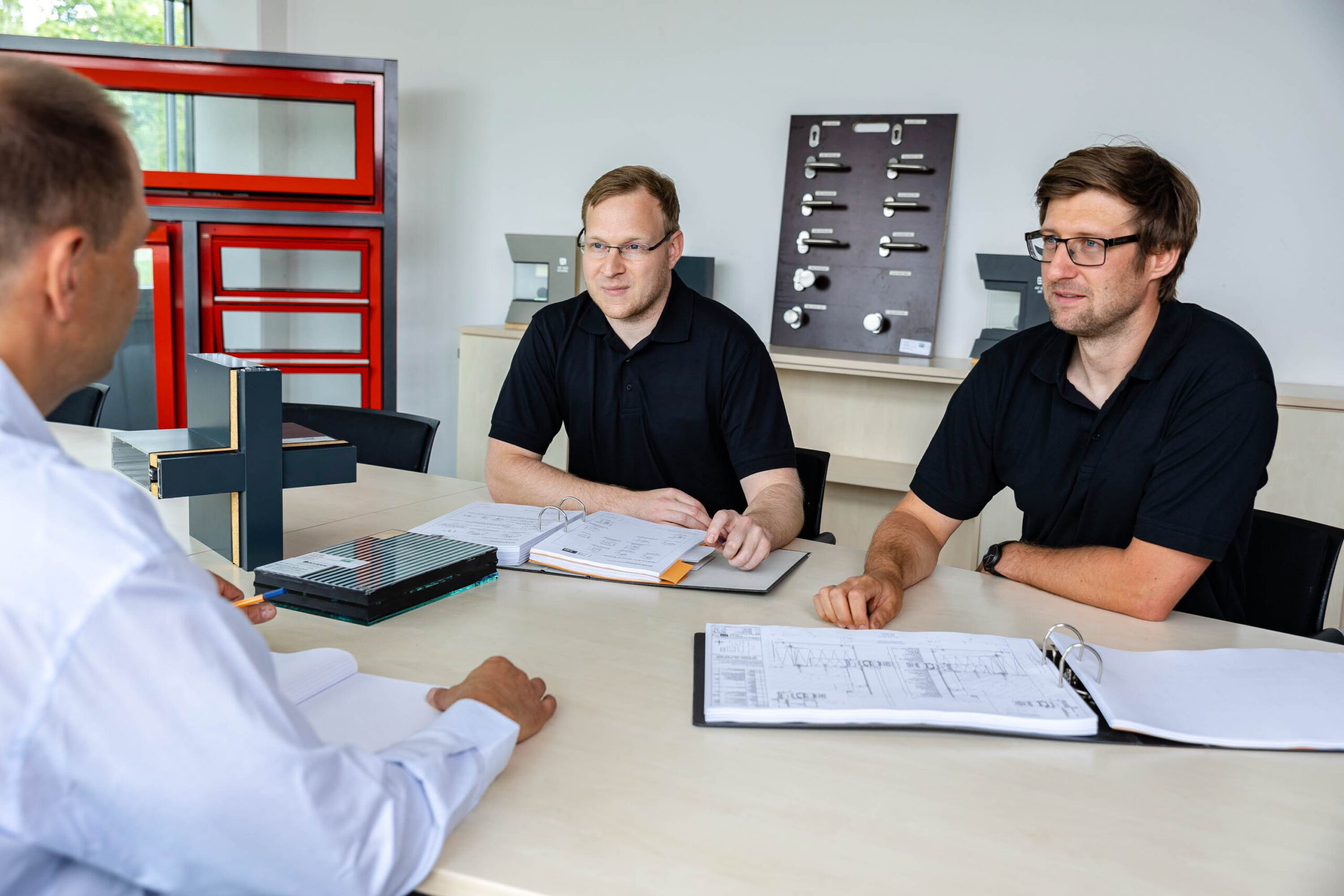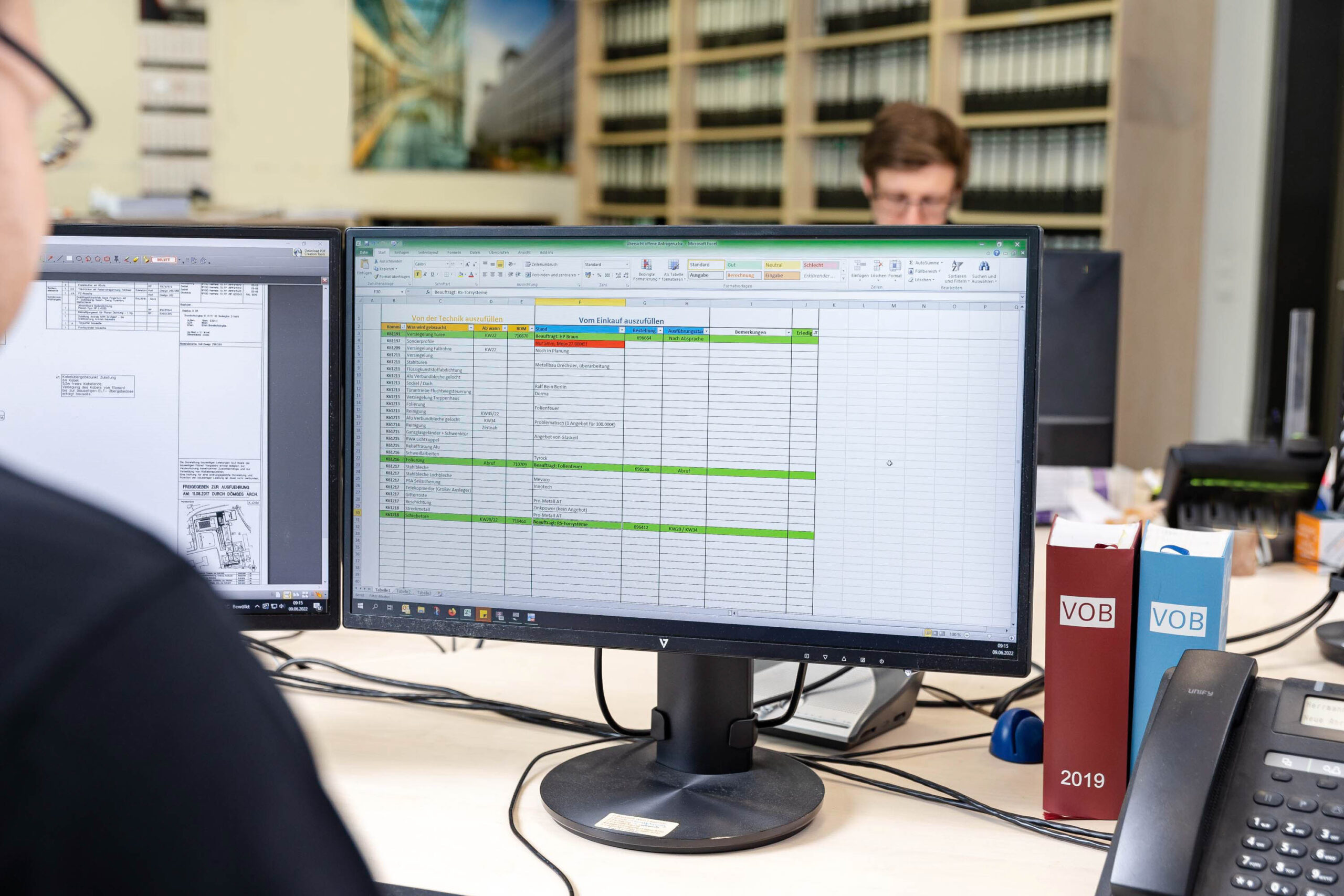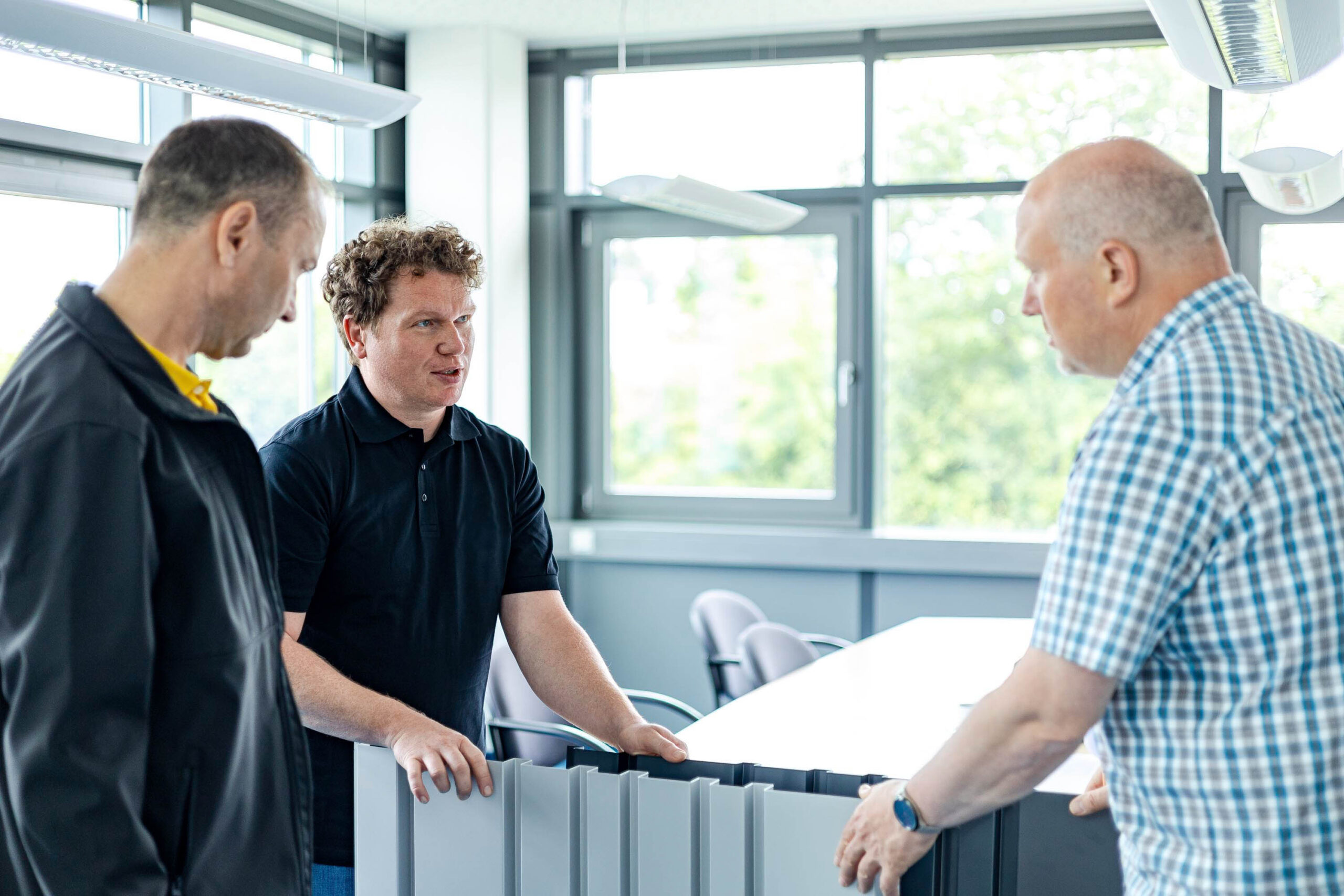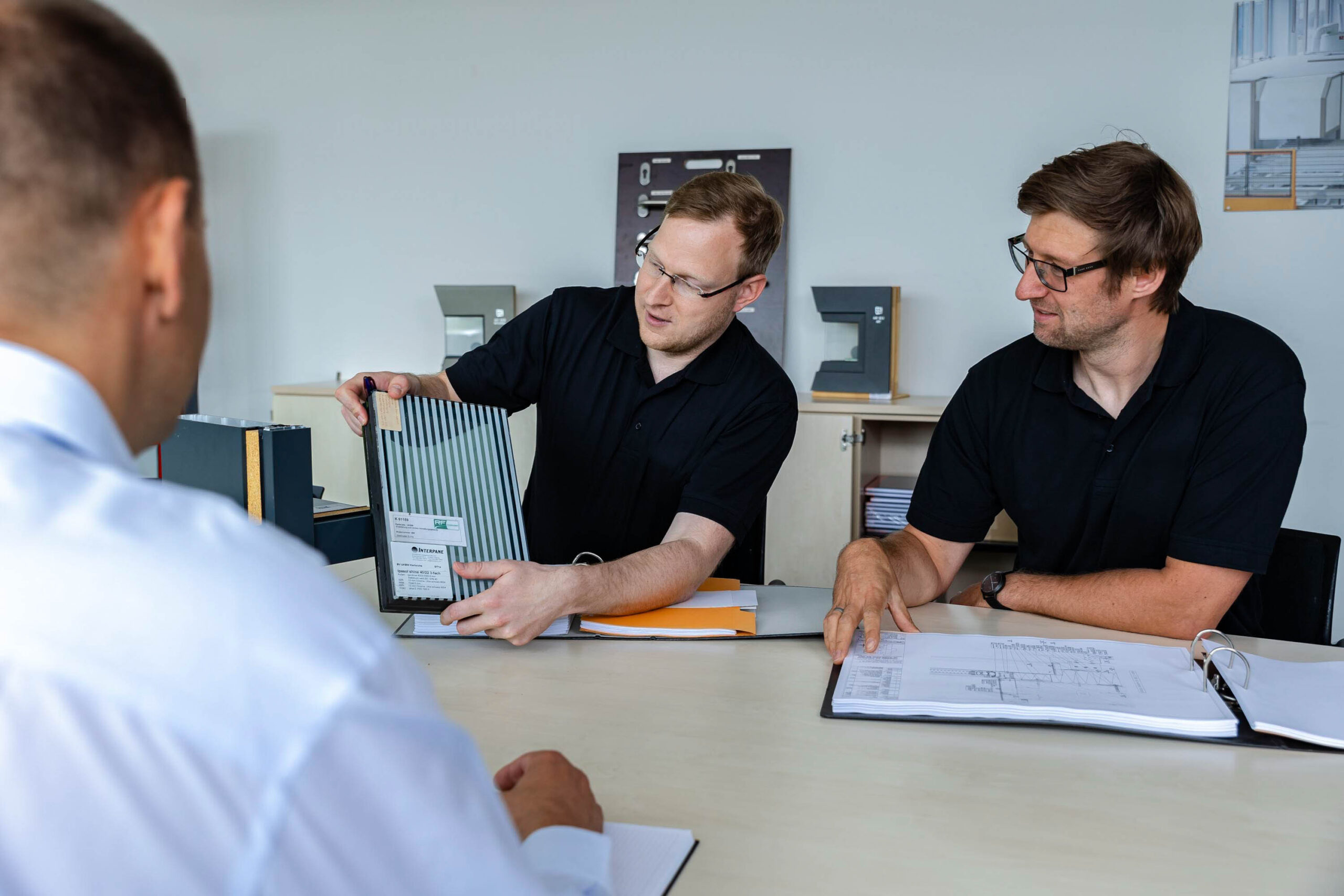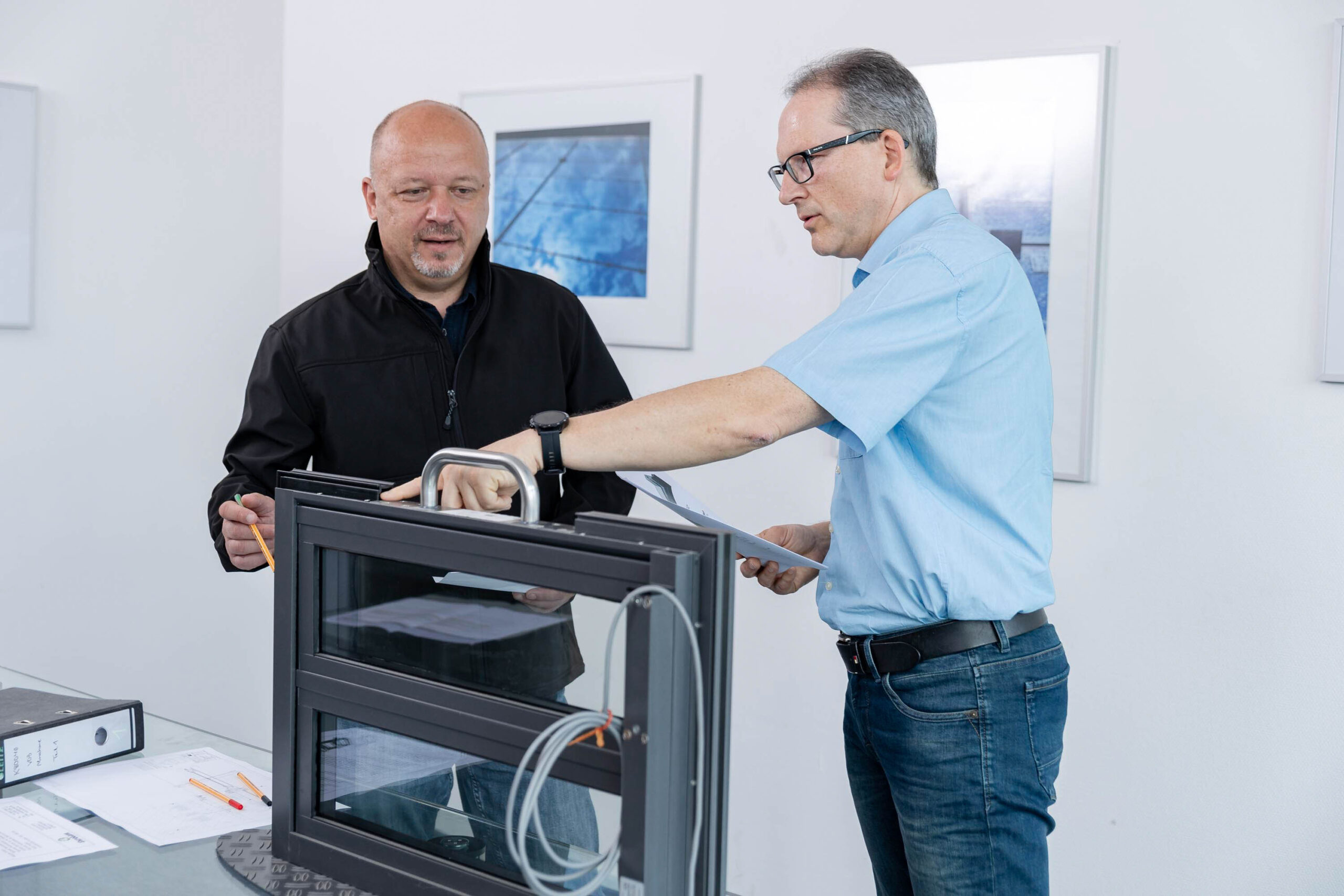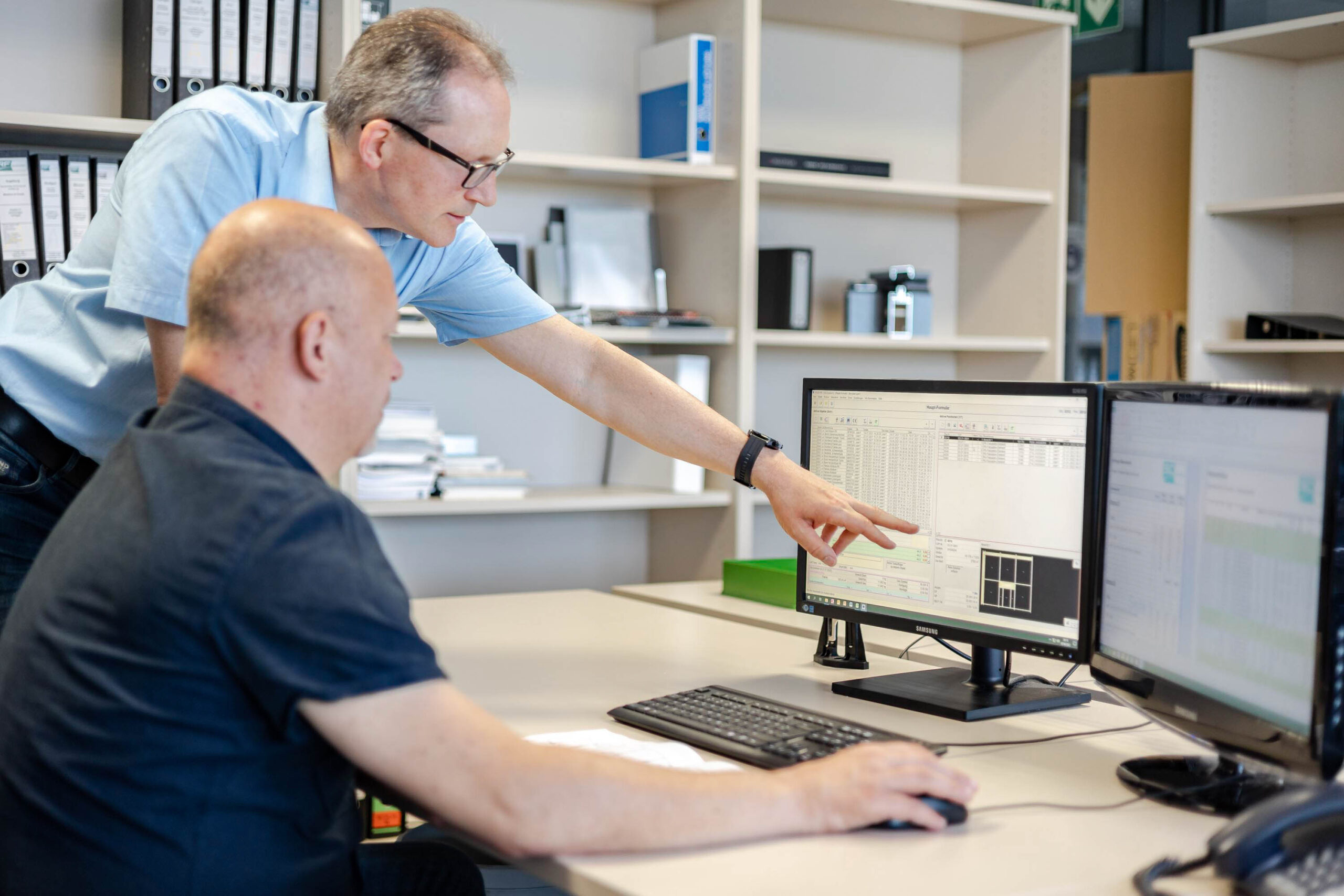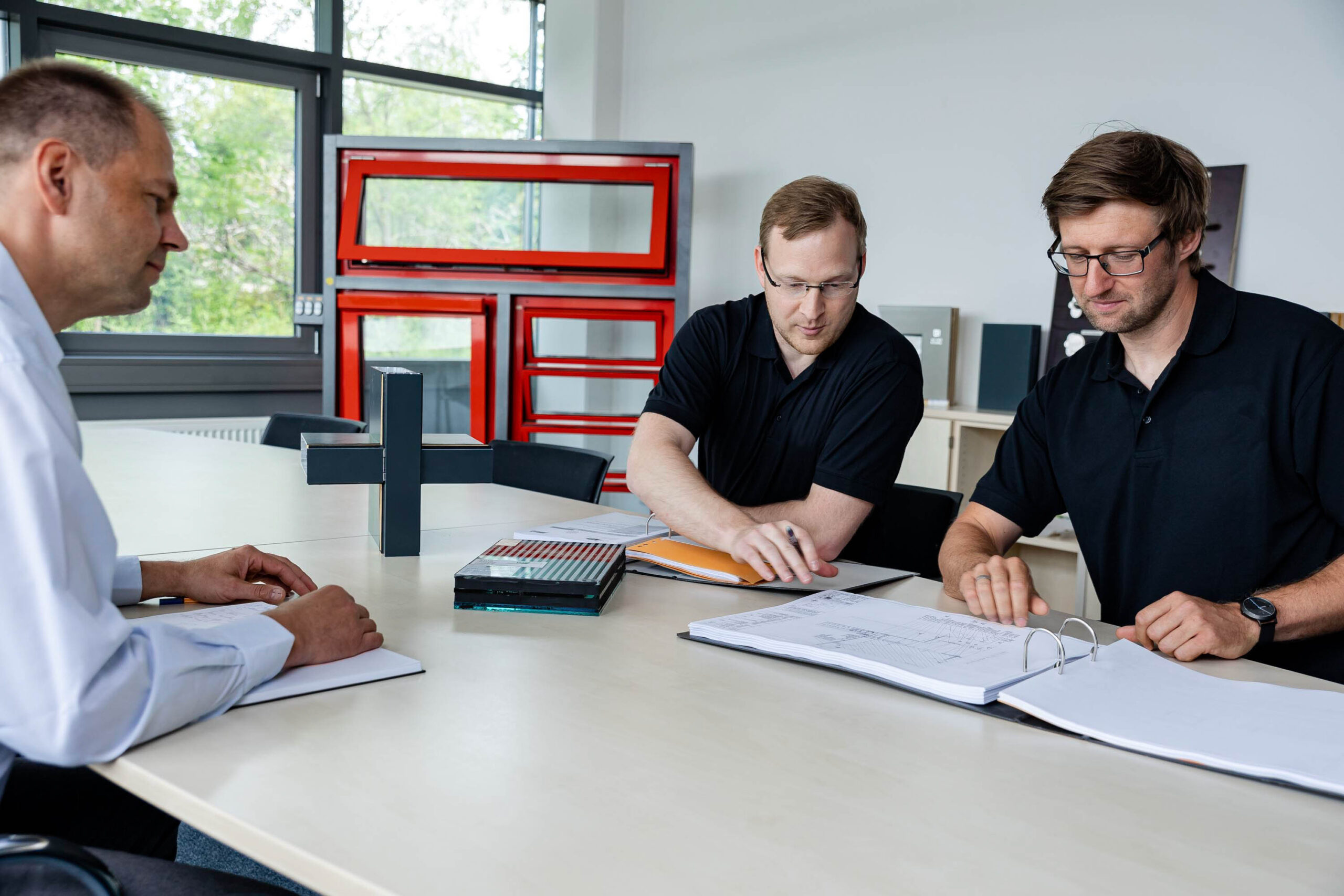 Your
project request
Do you require a cost estimate or a detailed quotation for your planned facade? We are happy to assist you and provide you with a non-binding offer.
Simply send us an email to vertrieb@rf-fassaden.de.
We look forward to receiving your query!
CONTACT US NOW
Diverse materials and textures
Materials such as aluminium, glass, steel and wood have proven themselves and will continue to play an important role. However, buildings only acquire their very own individual character through unusual materials, special surfaces and unique colour concepts. Facades produced from special materials by us in Radeburg and Calau, such as copper, zinc, brass, bronze, natural stone, textile fabric, ceramics, fibre concrete or terracotta, can be found on buildings all over Europe.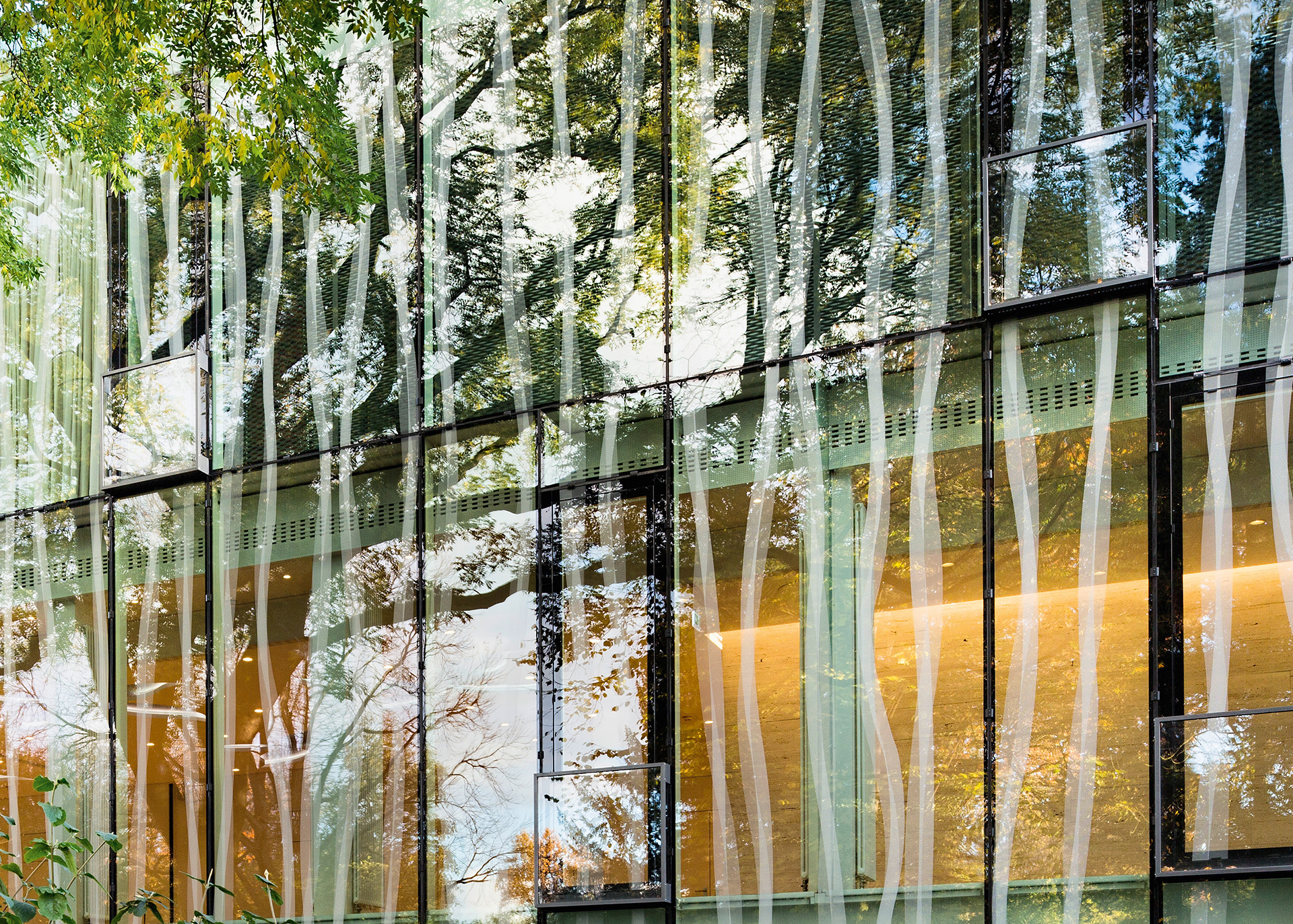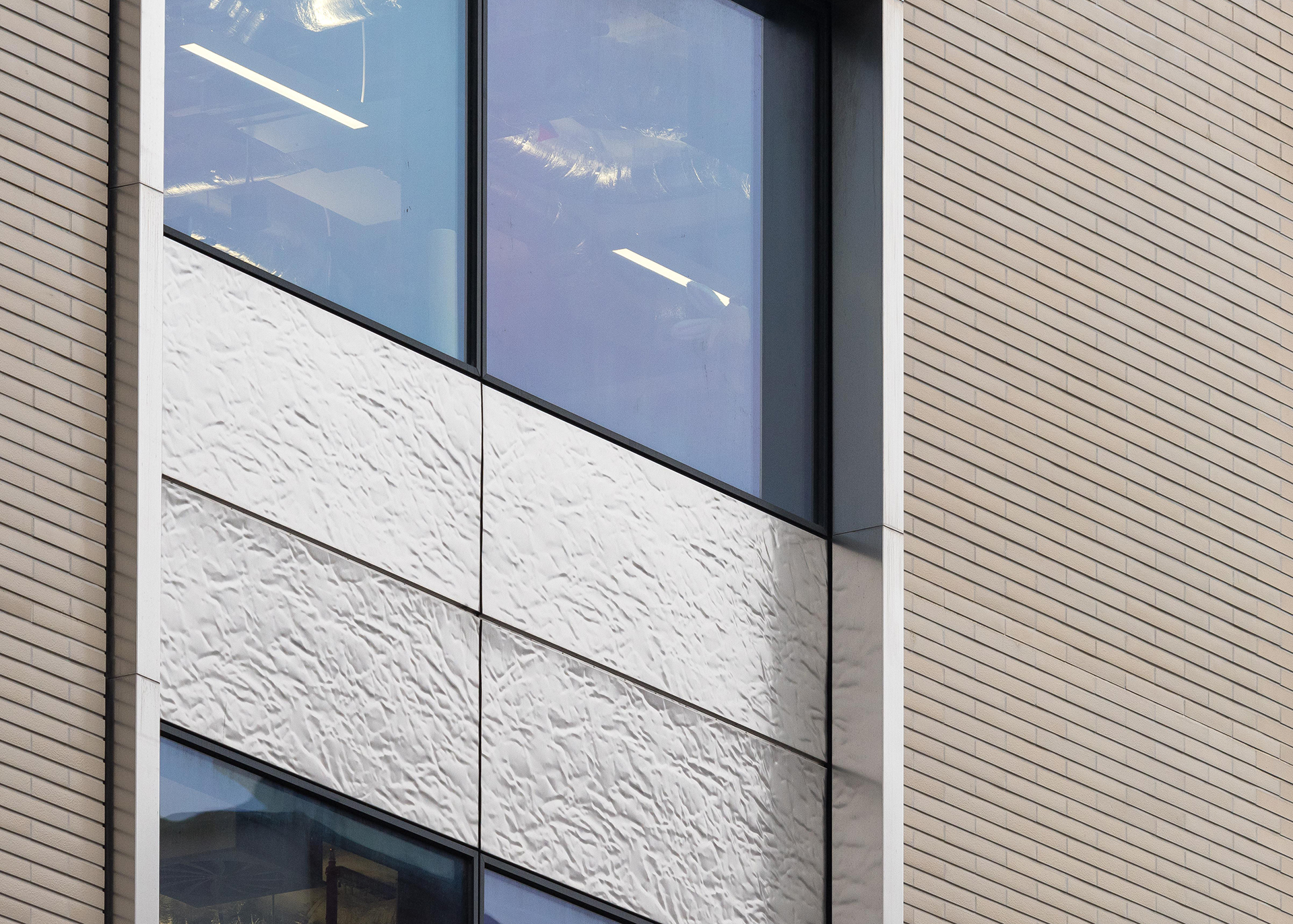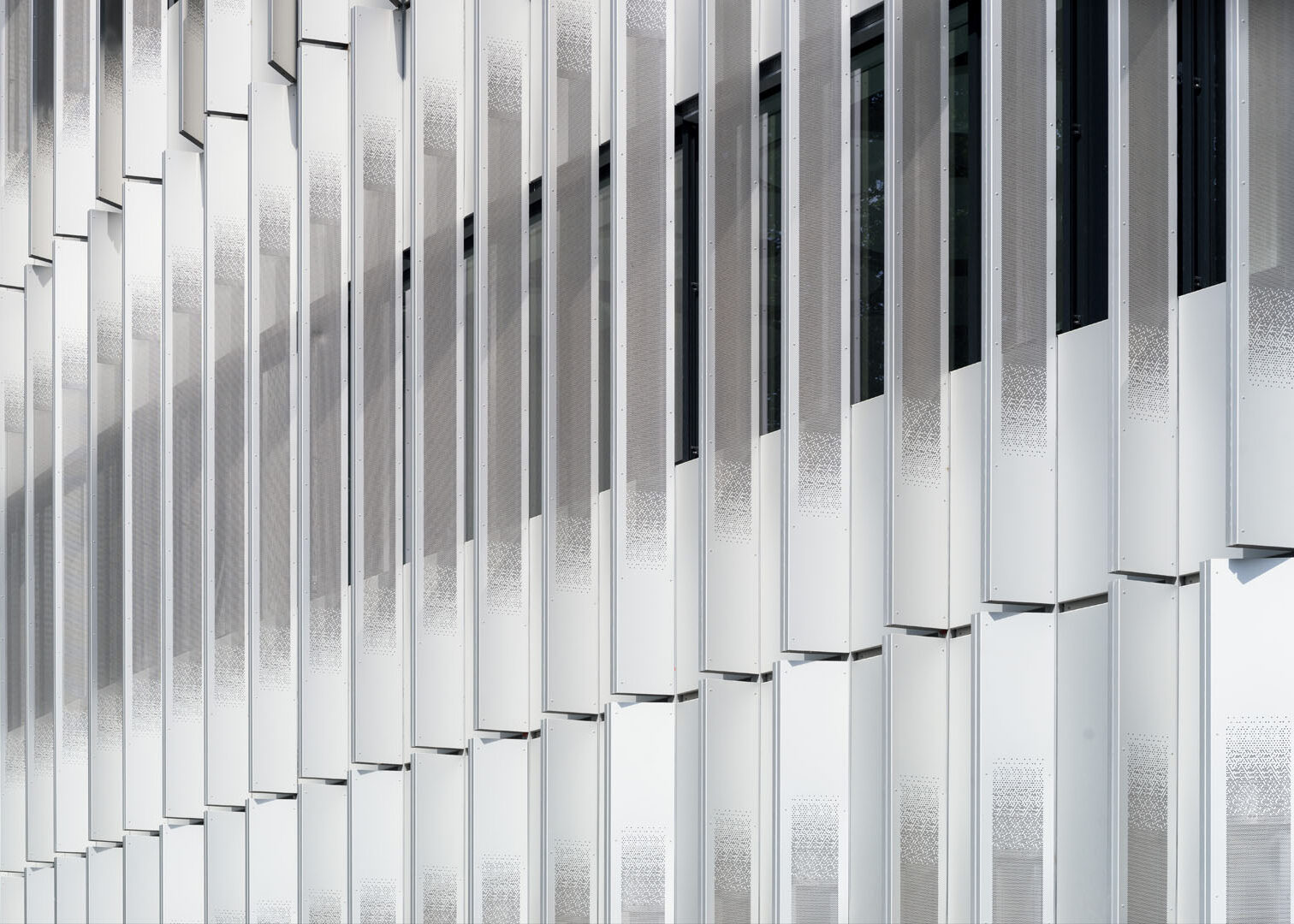 Special constructions
In addition to building facades, we also take care of supplementary special constructions or special facade demands. Due to our extensive technical expertise, we are able to plan a variety of complementary constructions and realise them in the best quality.
Sophisticated special constructions in various designs, including:
Windows (coupled windows, punch windows, block windows, round windows and much more besides)
Roofs (canopies, glass roofs, light domes and much more besides)
Solar protection with louvres, perforated louvres, glass louvres etc
Supporting structures
Porches
Walk-on / drive-on glazing
Doors (automatic door systems, revolving doors, portals, revolving drum doors and much more besides)
NSHEVs / RWAs
Skylights
Fins & pilaster strips
Balconies, winter gardens
Railings & balustrades
Individual requirements, such as:
Sound insulation
Thermal protection (thermal 2D/3D calculation)
Burglary protection
Explosion protection
Bullet-proofing
Structural glazing
Escape doors
Fire and smoke protection