Inter-company facade skills
The Schneider Group's window and facade construction division comprises eight companies. We realise sophisticated building facades in four countries, while specialising in large-scale international projects.
By virtue of our flexibly designed company structure, an expertly qualified team of employees and modern machinery, we are able to offer our customers a high level of in-house production and added value. Through our group of companies, we can provide cross-company capacities ranging from the project planning and production to the installation of architecturally sophisticated facades. This means we always have total control over deadlines and quality.
The customer is always at the centre of everything we do. In each customised facade project, we give our best every day, always with the principle of combining the wishes of the clients and the visions of architects with the ecological, economic, legal and regulatory requirements.
Schneider Holding GmbH

Stimpfach
As the central administrative office of the Schneider Group , Schneider Holding GmbH, based in Stimpfach, is responsible for the human resources, controlling and finance sectors. In addition, technical expertise and group-wide synergies from the business sectors of facade construction, mechanical engineering, turnkey construction as well as the real estate project business are coordinated here.
The group-wide overview enables Schneider Holding GmbH to promote future-oriented customer solutions and development potential across the entire group. With a workforce of in excess of 1,000 employees spread across 18 companies in four countries, we are united by our shared values. As a constantly growing family business, our focus is on forward-looking and customer-oriented work. As a company with more than 100 years of tradition, responsibility is a top priority for us: In all sectors we promote the economical use of raw materials and the realisation of sustainable solutions for the future.
Gebrüder Schneider Fensterfabrik GmbH & Co. KG

Stimpfach
THE FACADE COMPANY. From its origins as a small joinery in 1919, the company with its headquarters in Stimpfach has developed into one of the leading facade manufacturers in Europe. 
Our passion is for sophisticated and customised window and facade solutions made of glass, steel, aluminium, stone and wood in the most diverse designs. The key to our success is not only digital tools for planning, construction, manufacturing and a modern production facility, but is also based on our high levels of craftsmanship, precision and enthusiasm for unique materials and their properties, as well as our uncompromising commitment to our customers.
All facade projects are comprehensively supervised by a permanent project team. If required, we draw flexibly on the capacities and expertise of our sister companies within the Schneider Group. Here, our teams coordinate deadlines and the project management across the companies and national borders in addition to the technical consulting, design, prototyping, quality assurance, production, installation and after-sales service.
Our mission statement has been the same for over 60 years: to meet the demanding wishes and requirements of our customers and architects at all times.
Address:
Rechenberger Str. 7–9
74597 Stimpfach
Germany
Opening hours:
| | |
| --- | --- |
| Mo – Th: | 07:00 – 12:00 |
| | 12:30 – 16:00 |
| Fr: | 07:00 – 12:00 |
| | 12:30 – 14:45  |
| Sa – Su: | Closed |
Schneider Bauelemente GmbH

Stimpfach
Sales and installation of windows and facades for small properties and private residential constructions. This also includes doors, roller shutters, sunscreens, conservatories and insect screens. Since its foundation in 1992, the focus of Schneider Bauelemente GmbH has been exclusively on private residential constructions and small properties. Above all, we are the perfect contact for clients with high demands in terms of the quality, appearance, safety, comfort and efficient energy solutions. Our qualified team will be happy to advise you concerning all aspects of your new construction, modernisation or refurbishment project.
Address:
Heribert-Unfried-Straße 9
74597 Stimpfach
Germany
Opening hours:
| | |
| --- | --- |
| Mo – Th: | 07:00 – 12:00 |
| | 12:30 – 16:00 |
| Fr: | 07:00 – 12:00 |
| | 12:30 – 14:45  |
| Sa – Su: | Closed |
Radeburger Fensterbau GmbH

Radeburg OT Bärwalde
Experts for all aspects of architecturally sophisticated facade structures made of steel and aluminium. Within the Schneider Group, Radeburger Fensterbau GmbH is the specialist for technically challenging steel and aluminium facades and with particular expertise in large steel structures. Combinations with different materials, such as solar elements, textile facades or natural stone, also form part of the range of services.
Our references are replete with architectural highlights in Germany and Europe. These include facade projects such as the 10 George Street skyscraper in London's new financial district Canary Wharf with its unitised facade and the visually striking jagged balconies made of aluminium, steel and glass, but also, for instance, well-known buildings such as the Main Tropical Greenhouse in Berlin-Dahlem, the Hans Otto Theater in Potsdam or the Berlin Central Station.
Address:
Weinböhlaer Straße 5
01471 Radeburg OT Bärwalde
Germany
Opening hours:
| | |
| --- | --- |
| Mo – Th: | 07:00 – 12:00 |
| | 12:30 – 16:00 |
| Fr: | 07:00 – 12:00 |
| | 12:30 – 14:45  |
| Sa – Su: | Closed |
Schneider Steel Construction GmbH

Radeburg
Special structures as well as metal and glass facades. Within the Schneider Group, Schneider Steel Construction GmbH in Radeburg focuses on medium-sized building construction and in the facade construction sector specialises in unique aluminium mullion-transom facades as well as special structures. In addition to the production of facades, the Schneider Steel Construction team also offers technical consultancy, planning and the installation of cladding in a wide range of materials and sophisticated designs, the possibilities of which constantly undergo testing. The close collaboration with the facade construction companies and project offices of the Schneider Group guarantees a constant exchange of expertise. Our facades can be found throughout Germany, such as the glass facade for the renovated indoor swimming pool in the Olympic Park in Munich, the aluminium mullion and transom facades for the National Center for Tumour Diseases (NCT) in Dresden and the steel mullion and transom elements and aluminium doors for the Jewish Museum in Frankfurt.
Address:
Riesstraße 1
01471 Radeburg
Germany
Phone: +49 (0) 35208 34 21-0
Fax: +49 (0) 35208 34 21-510

Opening hours:
| | |
| --- | --- |
| Mo – Th: | 07:00 – 12:00 |
| | 12:30 – 16:00 |
| Fr: | 07:00 – 12:00 |
| | 12:30 – 14:45  |
| Sa – Su: | Closed |
Rapid GmbH – Maschinenbau & Automatisierung

Calau
Ranging from mechanical engineering to facade construction for medium-sized properties. Since 2005, the former mechanical engineering company Rapid GmbH in Calau has been active as a facade construction company and supports the Schneider Group with the project planning and production of individual facades throughout Germany. This includes, in particular, high-quality metal-glass facades. The services range from cost-estimates, project management and production to the installation and maintenance of sophisticated building envelopes in medium-sized commercial constructions. Rapid GmbH in Calau also specialises in facade components controlled by electric motors, such as sunshading and SHEV systems. Our references include the Art Ahrenshoop Museum with its unique brass facade or the Regional Church Archive in Nuremberg with its mullion and transom facade and aluminium strip windows.
Address:
Gewerbepark Nord 7
03205 Calau
Germany
Opening hours:
| | |
| --- | --- |
| Mo – Th: | 07:00 – 12:00 |
| | 12:30 – 16:00 |
| Fr: | 07:00 – 12:00 |
| | 12:30 – 14:45 |
| Sa – Su: | Closed |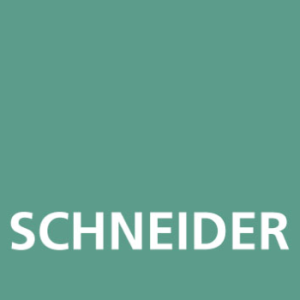 Unique facades for the construction metropolis of London. Due to the great demand for special and unique building projects in the capital of Great Britain, Gebrüder Schneider's project office was founded in London in 1986. The facade ideas of world-renowned architects are realised by Schneider GB Ltd not only for extraordinary skyscrapers, but also for comprehensive mixed-use buildings and refurbishments of historic structures. As a "service hub", our team in London is responsible for the project management, construction supervision and installation of the facade on site. Sensational facade projects such as 48 Leicester Square, Rathbone Square, 17 Charterhouse Street or 10 George Street only form a small portion of our references that can be admired in London.
© pixabay
© pixabay
Address:
Unit 8, Baden Place
Crosby Row
London SE1 1YW
United Kingdom
Opening hours:
| | |
| --- | --- |
| Mo – Fr: | 08:00 – 16:30 |
| Sa – Su: | Closed |
Schneider Facades s.a.r.l.

Straßburg
Customised facade construction projects for the French-speaking region. Since 2014, the project office in Strasbourg has been dedicated to the project planning of unusual building envelopes in France and Luxembourg, and is also responsible for the sales operations and is the main contact for project management, construction and installation on site. In addition to facilitating additional flexibility within the Schneider Group, the location also meets our requirements for customer proximity. Our special project highlights in French-speaking countries include the General Secretariat of the European Parliament in Luxembourg as well as the Hager Forum in Obernai.
© pixabay
© pixabay
© pixabay
© pixabay

Grupa Schneider Systemy Budowlane Sp. z o. o

Katy Wroclawskie
Aluminium facades in all sizes and designs. The Polish site of the Schneider group has been located in Kąty Wrocławskie, about 25 kilometres from Wroclaw, since 1993. Here, window and door elements as well as various facade structures are manufactured over a production area in excess of 6,000 m2. The team is particularly specialised in aluminium and is therefore also able to realise unusual facade solutions with high demands design, construction and surface finishing. In addition, the location is equipped with a large number of sample towers for full scale facade mock-ups.
Address:
Ul. Spoldzielcza 1–3
55-080 Katy Wroclawskie
Poland
Opening hours:
| | |
| --- | --- |
| Mo – Fr: | 07:00 – 12:00 |
| | 12:30 – 15:30 |
| Sa – Su: | Closed |