What does a facade look like, how functional and safe is the construction? Sample facades, mock-ups and special hand samples facilitate a realistic impression as well as a short-term adaptation of the construction according to clients' individual wishes. We manufacture and test various constructions. To this end, we work using reusable, load-bearing substructures and sample towers on which we mount the various elements.
On request, we also produce prototypes that are true to the original in Radeburg and Calau to show our customers what their future building will look like in reality. These can be examined at one of our test stands or at a test institute. A "mobile version" is also possible: on the construction site or at the client's premises or on the shell structure on site. Of course, we conduct all the internationally prescribed tests, load tests and classifications prior to installation and obtain the necessary approvals.
Hand sample of materials
In order to meet the wishes of clients and architects, we produce individual sheet metal and profile samples upon which the colouring, appearance and coating are tested and adjusted. In many cases, we procure further hand samples for the selection of handles, sun shades, facade cladding and glass.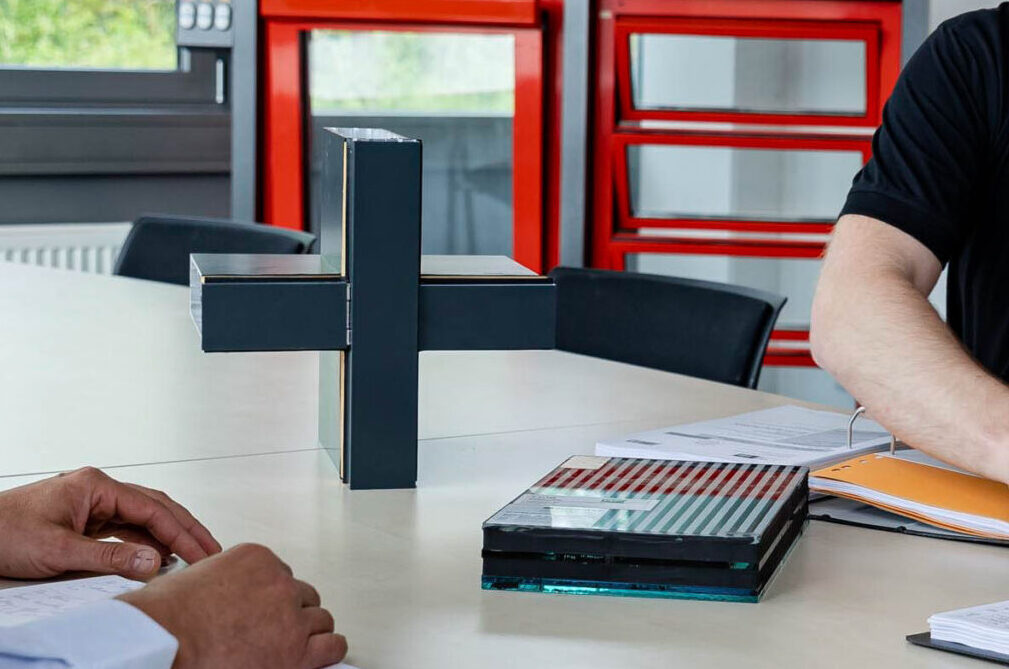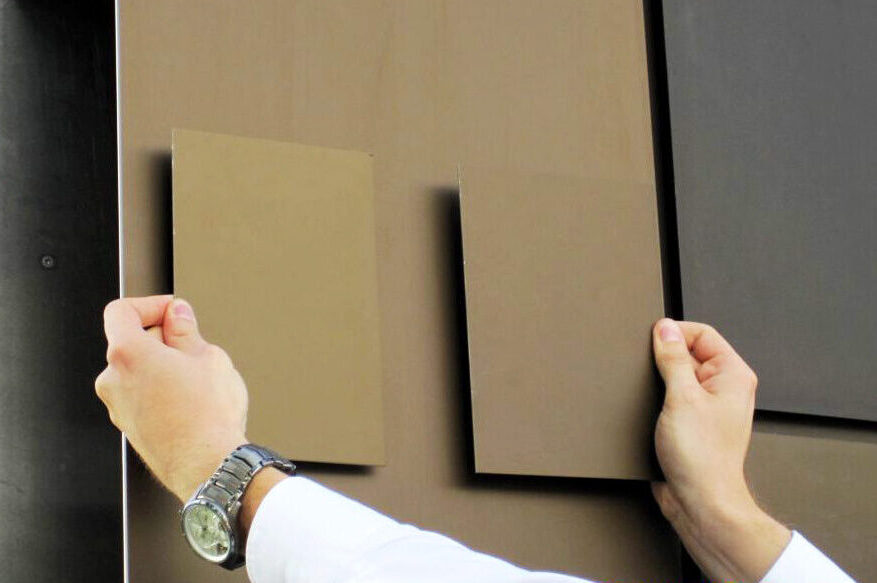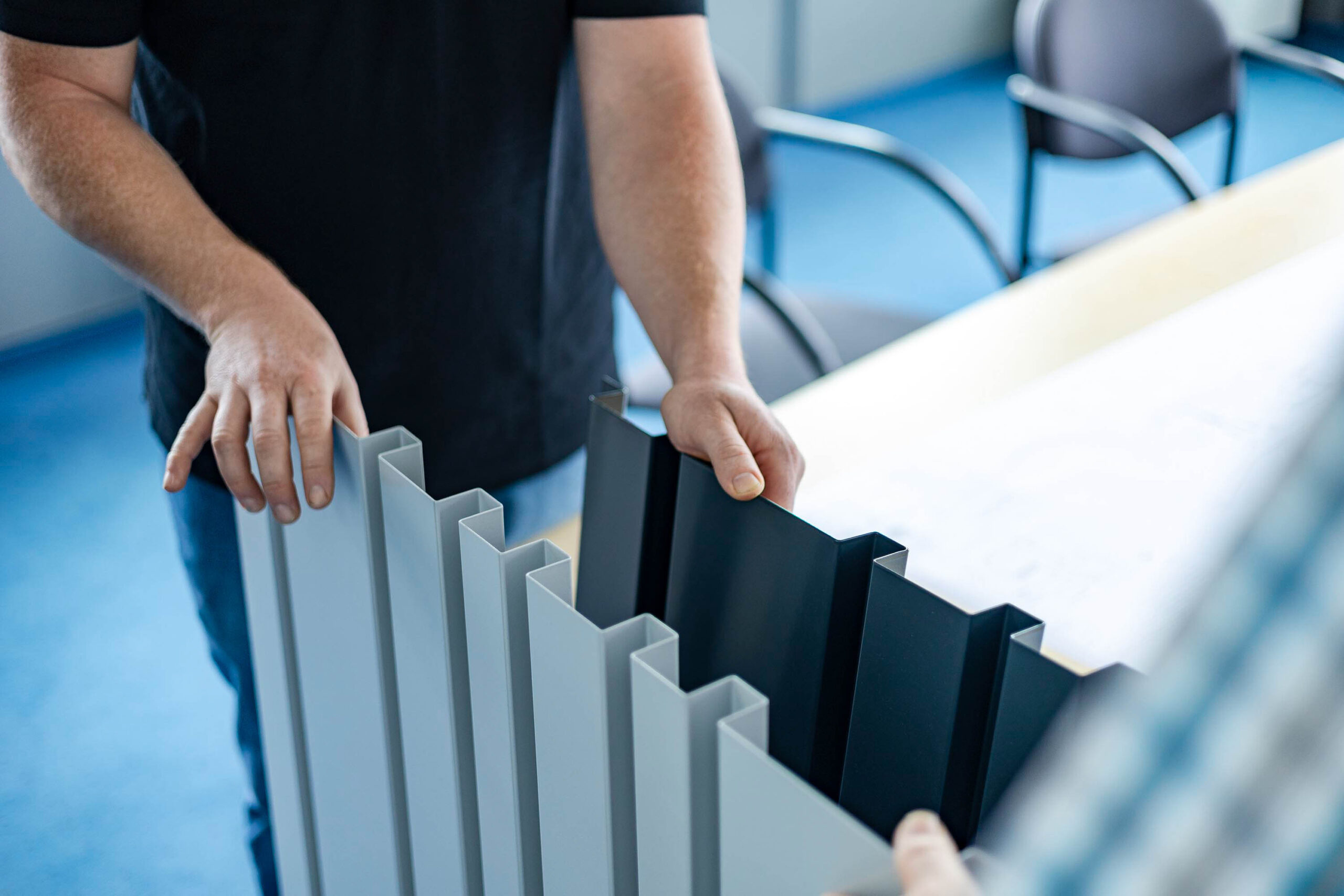 Sample facades, constructions and mockups
Sample cross points and sample corners
Facade structures in original size
Pre-assembly: Testing of the assembly in the production process subject to simultaneous internal quality control
Element installation at the Radeburg and Calau locations or on site: Testing the installation of the finished facade element and determining the necessary machinery and type of installation
Performance mock-up of an entire element, if tests and verifications are required, for example with regard to air- and water tightness, thermal, sound or fire protection
Visual mockup (at the client's request): providing a realistic impression of the facade in advance – for instance the appearance and effect of the facade element in daylight
On request, we install sample facades "on site" – i.e. on the building site, on the building structure or at a location specified by the client.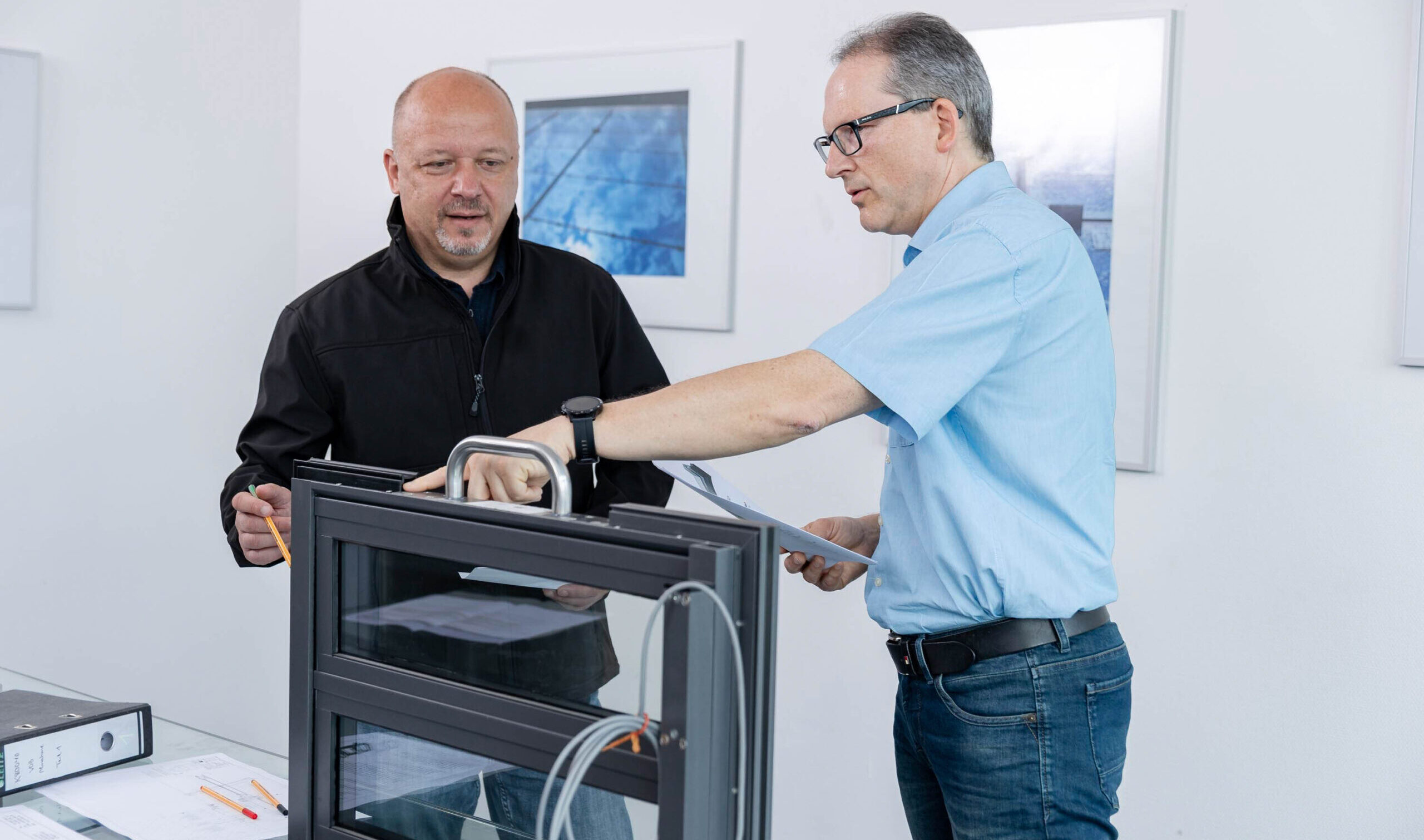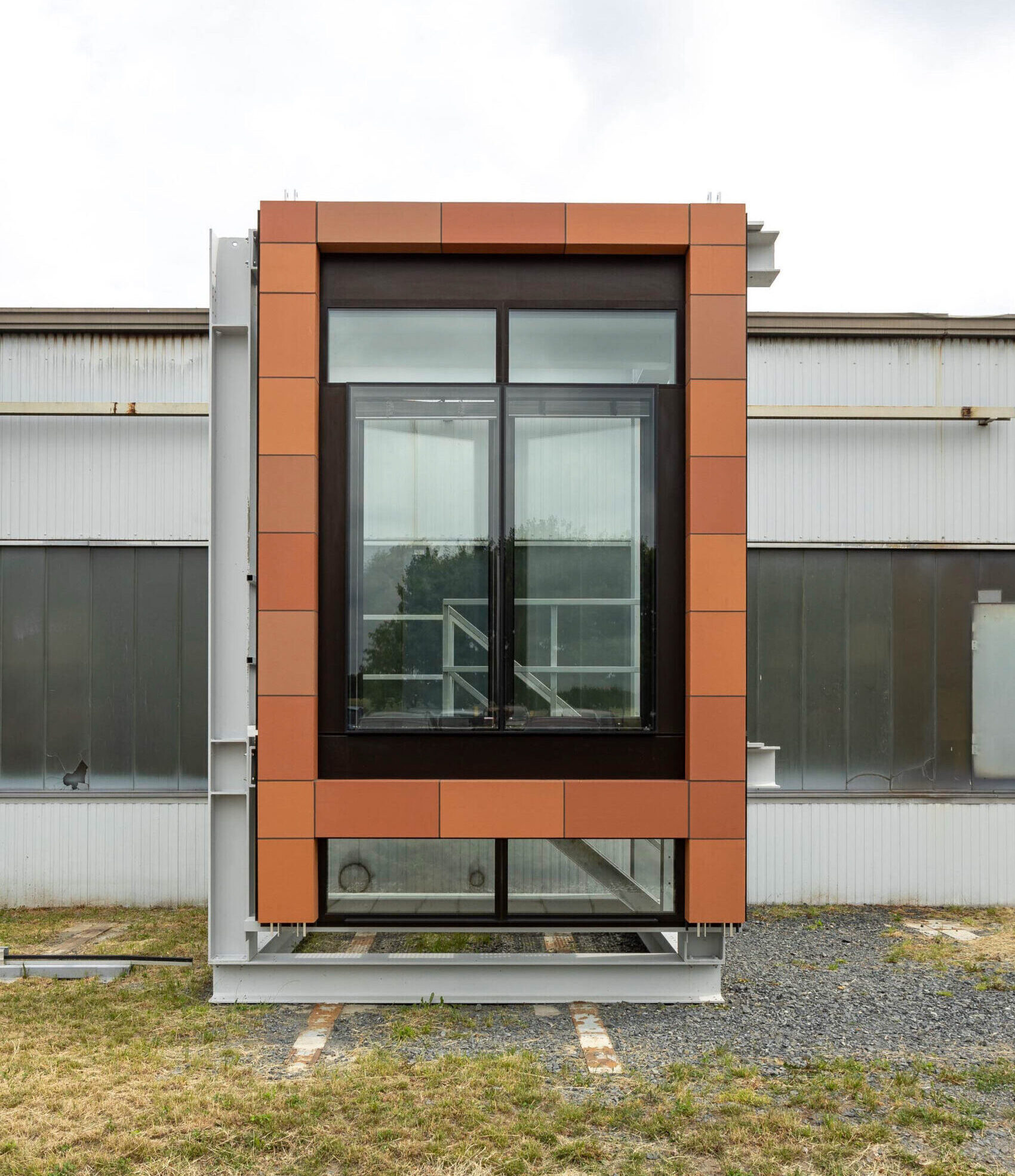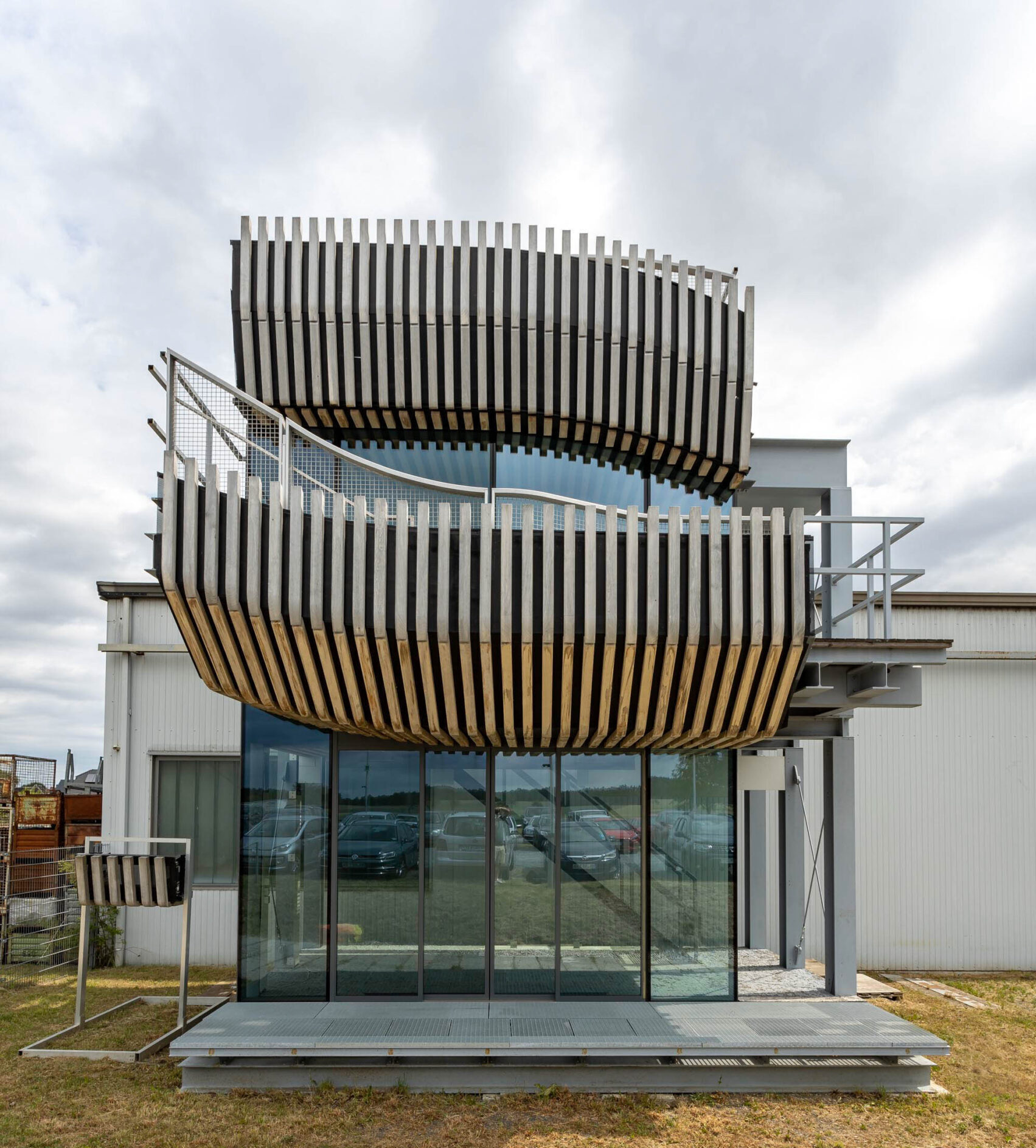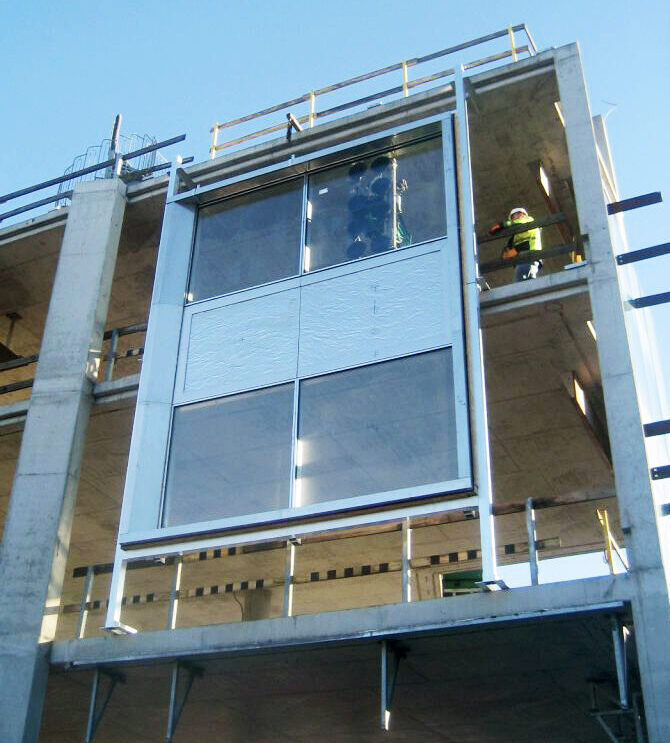 Tests and classifications for windows, profiles, glass, elements or the entire facade (as required):
Thermal insulation
Statics (wind load, warpage)
Building acoustics and sound insulation
Fire protection (fire resistance classes, smoke protection, lightning protection)
Resistance to driving rain
Surface protection (anodic oxidation, powder coating, gloss level of aluminium profiles; hot dip galvanizing, coating, corrosiveness and stainless steel classification of steel profiles)
Security (pendulum impact test, break-in protection and sound insulation classification; explosion test, ballistics test)
Air permeability (Blower-Door-Test)